digital and analogue natives
12/03/18 17:56
Today I visited in Amsterdam the exhibition about the Dutch photographer Maria Austria (1915 -1975), one of the most admired female photographers in the Netherlands. She was well-known for her portraits, theatre photography and everyday life in the Netherlands. Her work is also famous for the outstanding black and white quality of her prints. She worked mainly with a Rolleiflex, printed with a Leitx Focamat IIc, the famous one!,on Kodak paper and used a Weston Master V for exact exposure settings. All classic products and now part of history and sometimes nostalgia.
See picture below.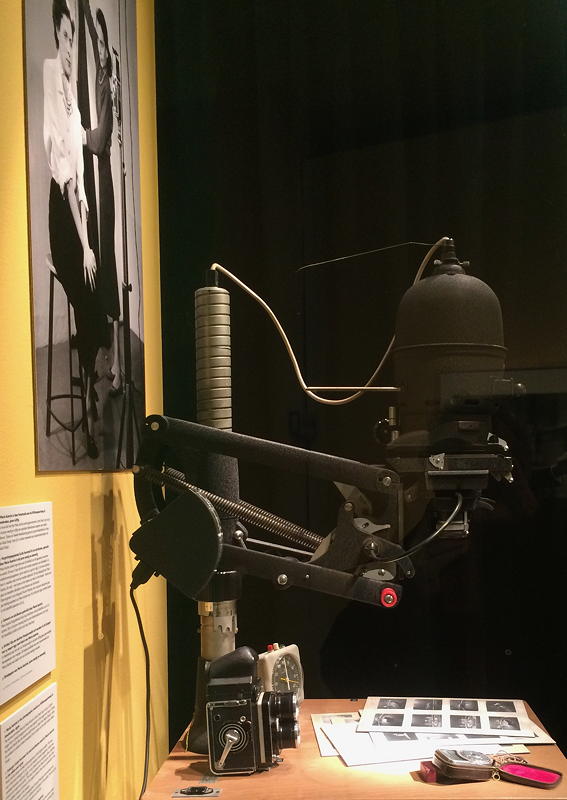 Recent sociological studies assume that the current adult population can be divided in digital natives, analog natives, digital migrants and digital curious. It is evident that these groups are connected to age cohorts. The first group comprises people after 1980, the other groups are people born before 1960, people born between 1960 and 1980 and people aged between 54 and 62. This typology implies that there are countries where different people live and work. The analog and digital divide is well known and the two intermediate groups are persons who migrate from one country to another or who visit, as tourists so to speak, strange countries.
It is evident that most Leica users fall in the groups of analogue natives and the digital migrants and digital curious. As is often the case with migrants, they adopt the culture of the new country. It is also evident that the digital migrants are prone to defend their choices and look at the analogue natives as a dying group.
The current revival of silver-halide emulsions seems to invigorate the analogue natives. It is strange that there is much hype about new or re-introduced emulsions, like Ferrania P30 or Bergger 400. There are no better emulsions than the classical ones, Ilford Delta or FP4+ and Kodak T-Max 400 and T-Max 100. I am now sorting my Kodachrome slides and I must confess that the image quality of these slides is at least the equal of the computational images made with the M10 or Monochrome II.
I am tempted to return to te group of analogue natives after having spent much time as a digital migrant and more recently as a digital curious. For the moment I would prefer to be in both categories (analogue native and digital curious). There is so much to loose when crossing the bridge over the river that divides both countries.